Welcome to The Novel Nasal Formulation & Delivery Summit
Recent technological advances and improved biophysiological understanding have helped drive formulation and delivery development in the nasal space. Despite this, hurdles still exist which impede the development of safe and effective strategies that bypass nasal enzyme and mucociliary clearance, and achieve significant bioavailability for systemic and nose-to-brain delivery.
The Novel Nasal Formulation & Delivery Summit took place in San Diego this May as the only industry lead summit focusing on nasal formulation for effective delivery. This meeting will offer unprecedented networking opportunities and will allow industry experts to help shorten regulatory pathways, compile patient centric strategies to maximize bioavailability and permeability and establish robust pre-clinical models to characterize delivery, uptake, and bioequivalence of nasal drug products.
Join major players from the pharmaceutical industry, biotechnology and academia leading the way in nasal drug product development to help bring the next generation of nasal combinational drug products to market.
What you missed...
Target the upper nasal space to increase bioavailability and reduce toxicological barriers for next generation disease indications
Optimize particle engineering for state-of-the art dry powdered nasal formulations
Elevate effective targeting within the nasal cavity to optimize the immunological effectiveness of vaccines
Facilitate effective translation of pharmacokinetic findings from animals to humans to propel novel nasal drug products into the clinic and beyond
Drive the next generation of single, bi-unit and multi-unit dosing strategies for safe, convenient and economically efficient nasal drug delivery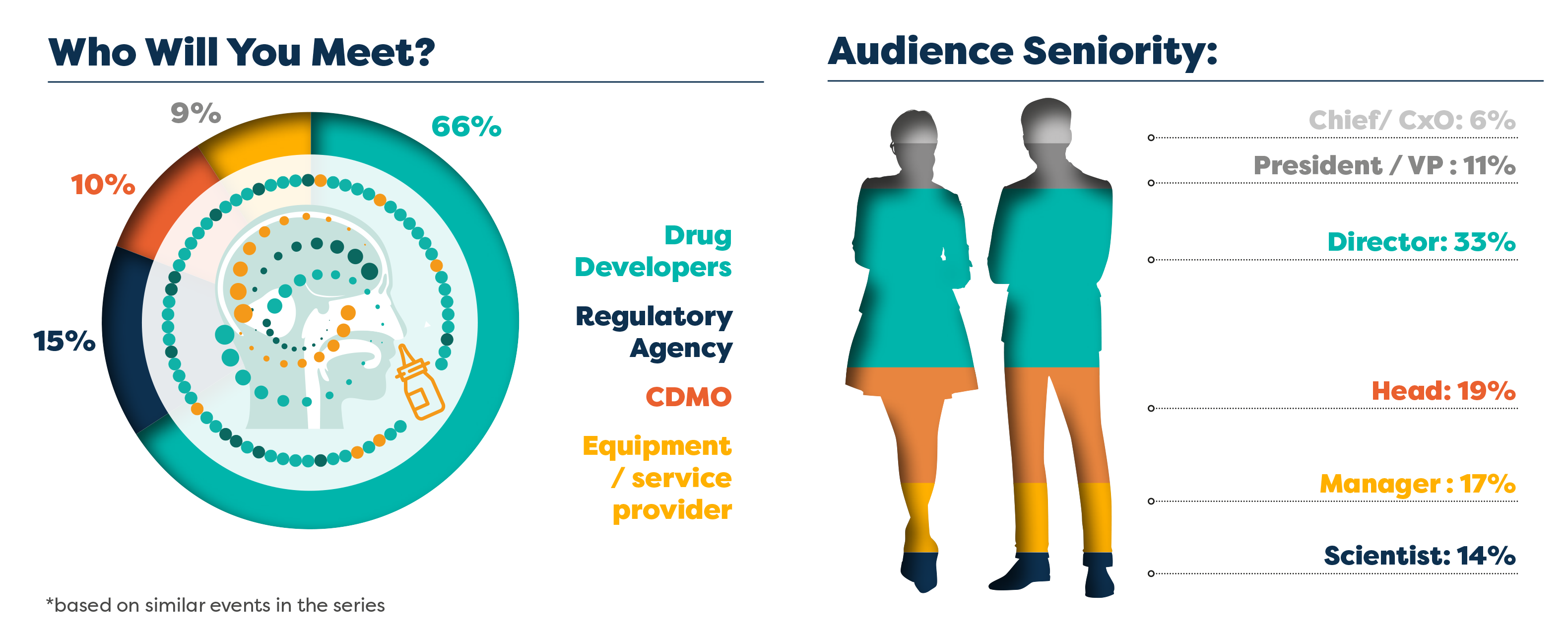 What Our Speakers Have Said: